Our Mariachi band has the advantage of being able to play these songs acoustically (without amplification). This allows them to play as they stroll between the tables of the guests. This closeness and the intimateness with the guests allows them to have a deep relationship.

When we play with amplification, it feels more like a concert.

Our repertoire is composed of traditional Mexican themes, such as "Corridos" (march), "Rancheras" (waltz), "Boleros," (Rumba or ballad), "Huapangos," "Sones," etc.

The main advantage of our group is that we are sure that the guests will overflow with happiness when they hear our melodies.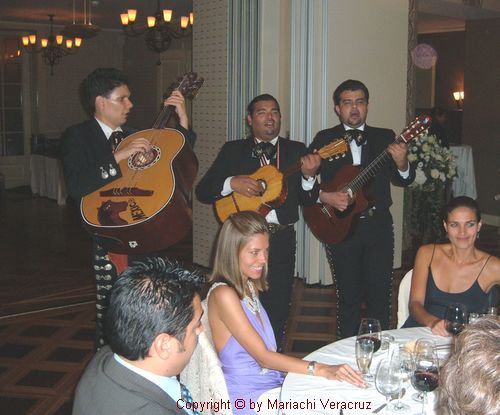 Geneva, Eaux-vives park - August 2006