This Mariachi band was created in Neuchatel - Switzerland the year 2004, and became known thanks to two great events in the region : Buskers festival and the Wine Harvest Festival. Since then, the Mariachi Veracruz made his way and today it performs in all geography Switzerland : Geneva, Lausanne, Sion, Fribourg, Bern, Zurich, Lugano, Basel, Luzern, etc.. and neighboring countries.
Aboard the CGN - Lausanne / VD - Sept 2010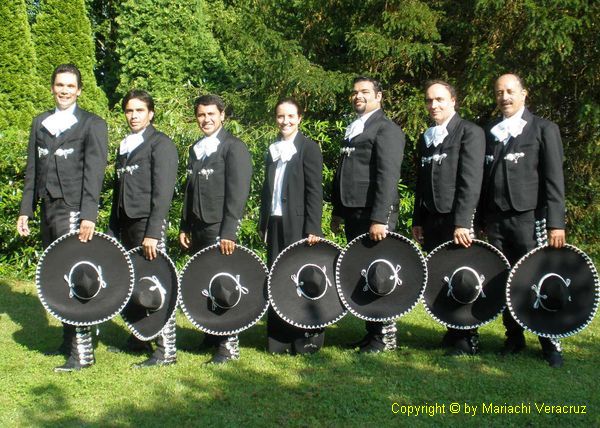 Giardino Verde - Zurich - July 2009
Our main value is the authentic traditional music from Mexico and Latin America. The musical and visual quality characterize our Mariachi group, formed by professional musicians from diverse musical backgrounds and training.
With two trumpets playing radiant melodies, guitars with universal accompaniments, the vihuela with its melodious chords, accompanied by the guitarron with dark and syncopated notes, the smooth melancholy of the violins, the harp solos contrasted with its brilliant tones, and passionate and sentimental songs, this Mariachi group will show you : «the warmth of Mexico»